No more seeing the boring default Windows 10 Login Screen. There are plenty of people out there who wants to change windows 10 login screen background image.
But sadly windows doesn't let you change the background image of the login screen until the recent version of Windows 10 came out in 2017.
And even using that feature you can only change the background image hence there is an open source application Win10BGChanger that lets you customize everything on the login screen and packs much more features.
Windows 10 Settings Method
This method is for the people who has the most recent version of Windows 10. Since you can set your background image to anything within the stock Windows settings menu.
To do this just open up the Settings and then go to Personalization and select Lockscreen.
There are three options you can set that can be useful in different manner.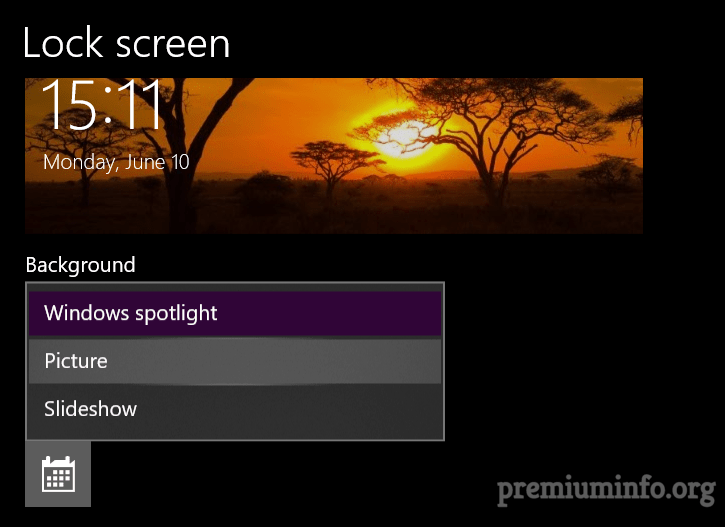 This is best for many people because when selecting this option, Windows automatically selects the best picture of the day from the Bing and set it as your login screen background image in a frequent manner.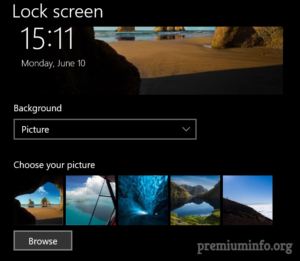 This option lets you to choose any picture stored on your computer to be the login screen background image and you can choose anything you want.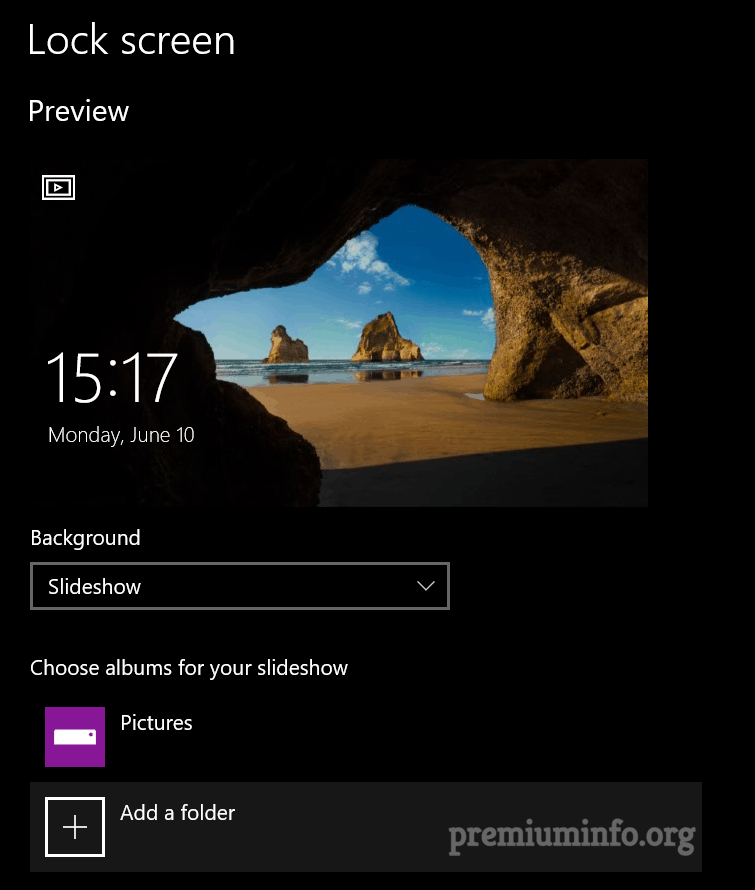 As the name suggests you can set multiple pictures to be your login screen background by selecting the folder contains many pictures as you want.
Check: 3 Methods to Stop Discord from Opening on Startup
---
How to Change Windows 10 Login Screen Background
---
This app is useful for the peoples who don't have the latest version of Windows 10. And even if you have the latest update of Windows 10 you can still use this app because it let's you customize your login screen more than what the native Windows 10 settings allows.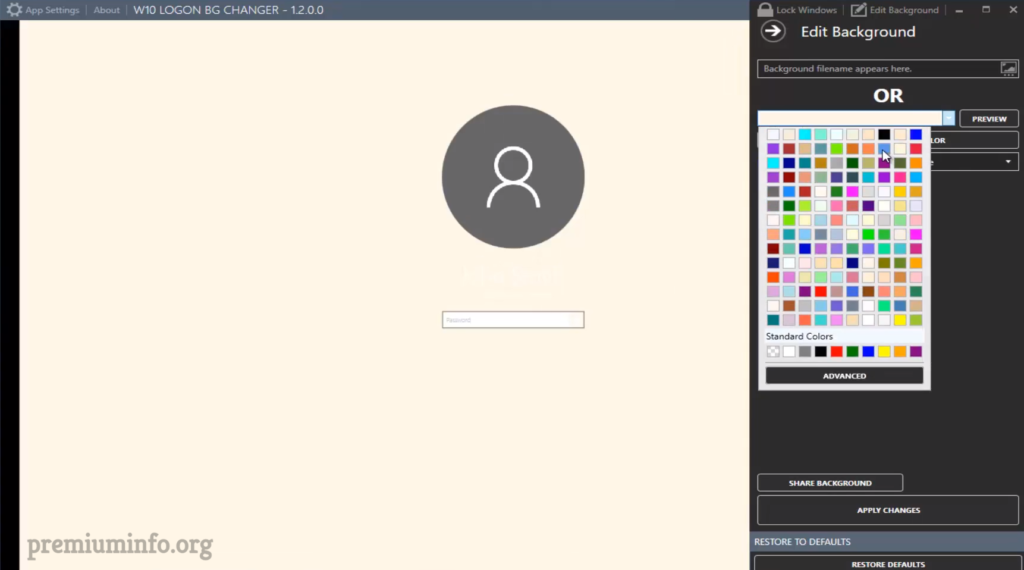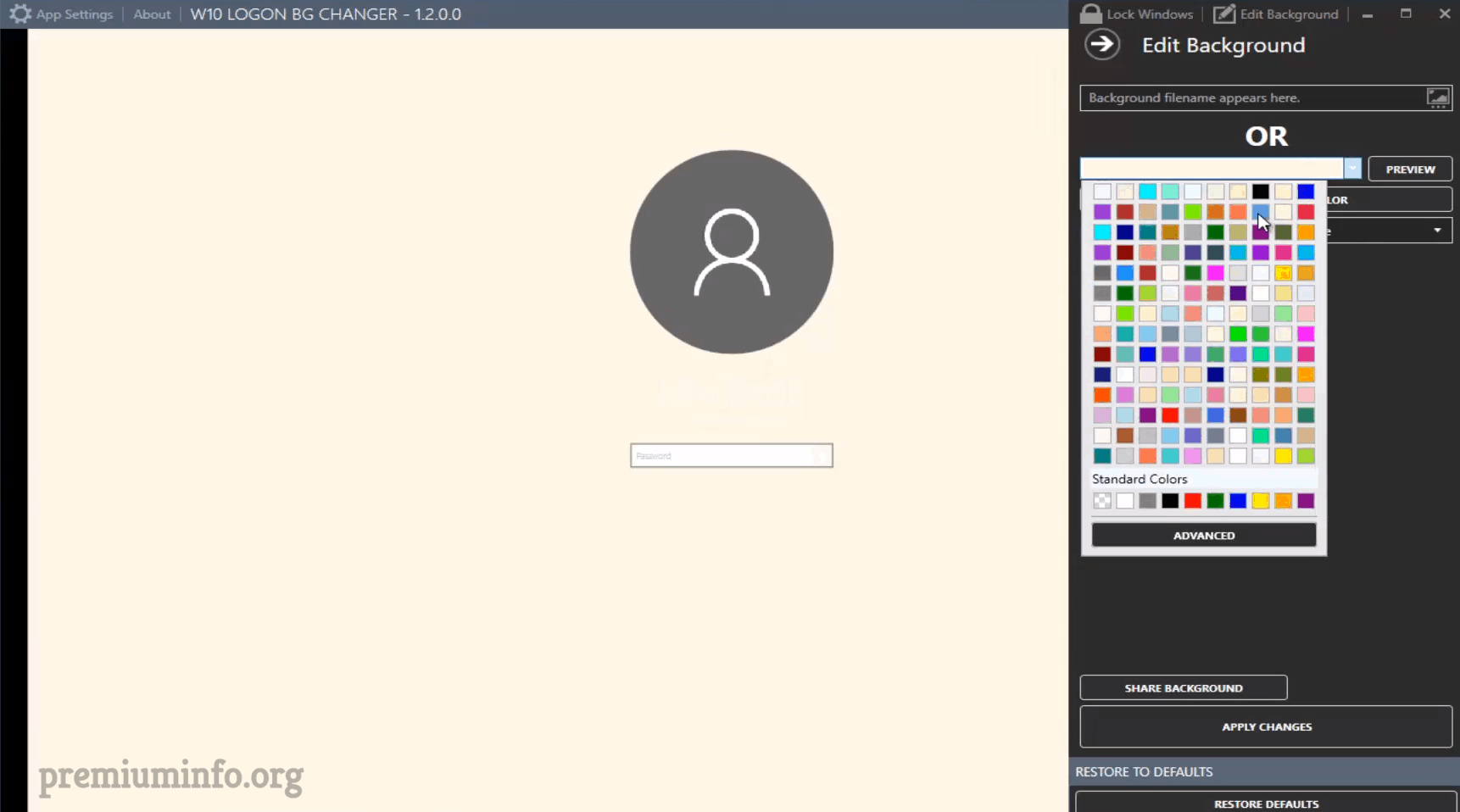 Steps:
Just download the Win10BGChanger latest version (1.2 as far) from the link download below.
Then extract the zip file and go to GUI folder and then open W10 Logon BG Changer.exe.
Just agree to the EULA notice and the application starts running, from there you can change your background picture of the login screen.
Also, you can select the solid colors as the background image and scale your pictures to your preference.
Finally, just click Apply to apply the changes you've made to the login screen.
Something went wrong
What if something went wrong say like windows 10 is not booting when rebooting after the changes have made.
Maybe because Win10BGChanger is the open source application and the developers keep on working to make this app more stable. If you encounter any error on login screen or booting up, just follow the below steps and your pc will up and running again without any problem.
Steps:
Hold shift while rebooting to go to the Advanced Options or just force reboot three times and then windows will ask to choose advance options in the menu itself.
From there go to Troubleshoot and select Advanced Options then click Command Prompt.
Just copy and paste the following 3 commands one by one without question mark into the cmd.
"cd SystemResources\Windows.UI.Logon\"
"del Windows.UI.Logon.pri"
"copy Windows.UI.Logon.pri.bak Windows.UI.Logon.pri"
Reboot your pc it shall be working fine now.
Conclusion
Technology changes day by day and as far as now this is the best method to change windows 10 login screen background in Windows 10. Many peoples are not aware of this because it's not a big deal. But small changes like this can enlighten the beauty of your Windows 10.